Top 5 Wednesday | Books I'd Want To See As TV Shows – NOT MOVIES
Hello bookworms and welcome back to my blog! It's Wednesday and it feels like it's been FOREVER since I did a Top 5 Wednesday post! I really like the topic for this week and I could probably name 10 or more books for this topic but I've managed to moderate it to 5 books! So without further delay, let's get on into it!
---
ALSO… I would really appreciate it if you guys checked out my YOUTUBE video that I just uploaded for this! If you guys want to get a bit more well aquainted with me and it would really help support me! I know you guys are awesome.
---
1. The Selection Series by Kiera Cass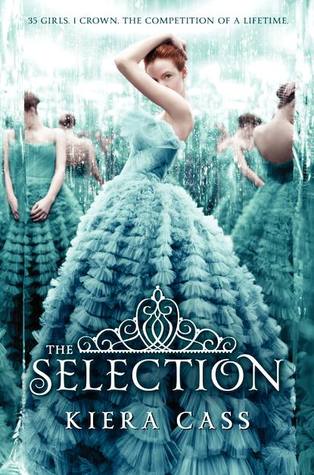 I think there are heaps of people who would pick this series. But honestly, it would do so well as a TV series! When I close my eyes, I can just picture it! The competition, the pretty dresses, the romance [to be honest I just want to be able to swoon over America and Maxon]. I heard that they tried to make a TV show for this but it failed, which I'm pretty disappointed in, but I'm excited to see how the movie turns out!
2. The House of Night Series by P.C and Kristen Cast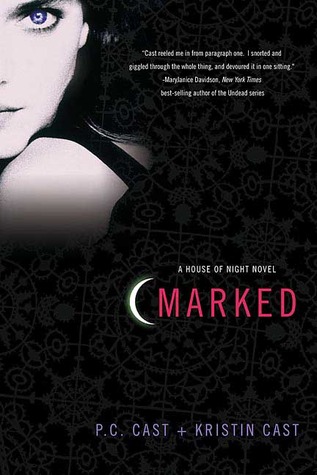 This is the second time I've mentioned this series this week! But I think this would be a great TV show for younger teens and maybe even slightly older. Because it's set in a school, and it's got awesome aspects of magic and vampires and school drama and romance along with fantasy elements that I think would make up a great TV show. The fact that there are 12 or 13 books in the series means that there's heaps for producers to play with!
3. The Secrets of the Immoral Nicholas Flamel series by Michael Scott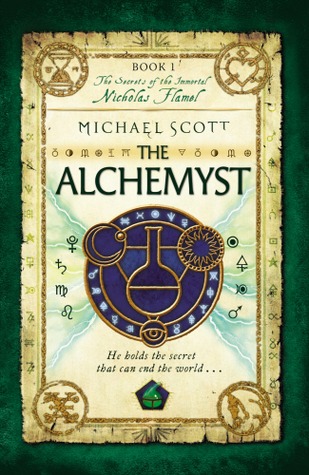 I don't know, but I can just see this series becoming a TV show. There are 6 books in the series and I think it would really work because it's too long to make a couple movies out of. There's tons of action, there's magic and ancient legends such as Greek and Roman mythology mixed in along with the fact that there's a lot of travelling between different places that I think a TV show would execute well.
4. The Throne of Glass Series by Sarah J Maas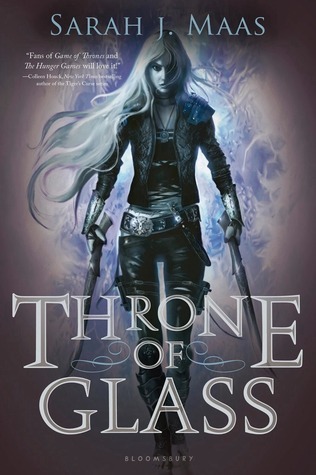 Does anyone else agree? I just think it would be such a great TV show! [But then again, I think all books should turn to TV shows rather than movies, so I'm kind of biased]. I think that this would be such an enjoyable TV show because not only does it have a bad-ass assassin that brings in all the action, there's also very humorous parts in the books and magic and mystery, and it would probably come off as an action-type drama TV show. Just thinking about it makes me excited!
5. Across the Universe by Beth Revis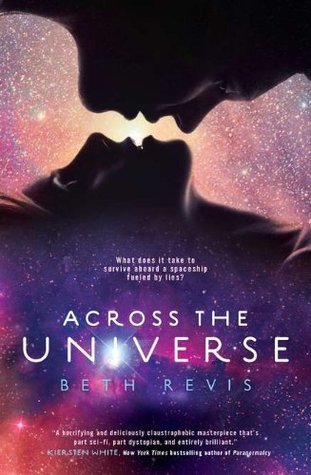 When I think back to the story of this book, the feeling I get when I think of it becoming a TV show just feels right. I think this book and maybe even the entire series [I haven't read the other books so I don't know] would do great as a TV show. Speaking for just this first book, I can just see that it would do great as a TV series. It would be very different and awesome to see the life of these people on a ship and to see the crazy things that go on as the days go by in this story. 
---
So that is it for my Top Five Wednesday for today! I hope you guys enjoyed it and place comment down below if you agree with any of my choices and tell me one of your choices of a book that would be great as a TV show!
~ josiethebookworm xoxo