Top Ten Tuesday is an original feature/weekly meme created here at The Broke and the Bookish. This feature was created because we are particularly fond of lists at The Broke and the Bookish. We'd love to share our lists with other bookish folks and would LOVE to see your top ten lists!
It's no secret that I  am terrible at getting around to current releases. I am absolutely horrible at reading books the year that they are published, and this week's topic, for me, is overflowing with books which makes it very difficult to pick only ten which I unfortunately didn't get around to purchasing or reading in the year of 2015. But without further delay, I have picked the top ten books I unfortunately didn't get to in 2015. 
Let's go.
---
1. The Sword of Summer by Rick Riordan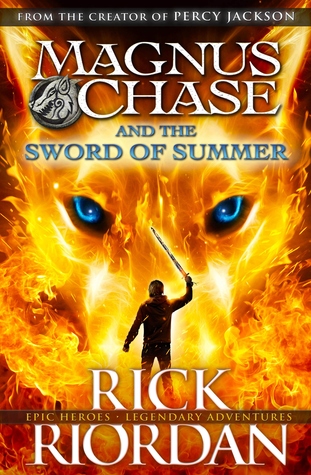 After reading and loving The Heroes of Olympus series by Rick Riordan, I was very excited to see he was coming up with a new series, starting with The Sword of Summer. I kept saying I would get to it as soon as possible, however, I never got the chance! 
2. Carry On by Rainbow Rowell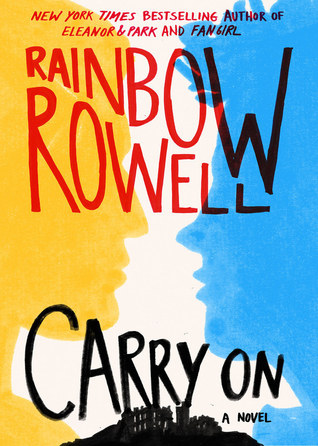 After reading Fangirl, I was eagerly anticipating the release of Carry On. However, when it was finally released, I somehow never got to it! It's great that my best friend bought me a copy while she was over in Sydney, so I can finally read it this year. 
3. Vengeance Road by Erin Bowman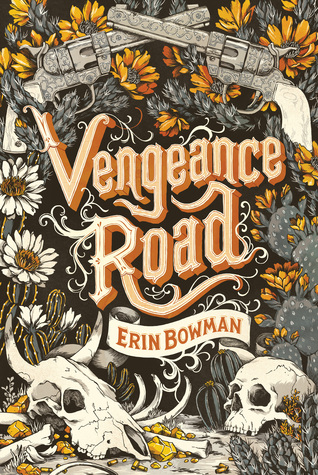 I desperately wanted to read this book last year, because so many people were giving amazing feedback towards it. All I heard was bloggers yelling to the world that this book was fantastic. I hope I can get around to it now, in 2016. 
4. The Copper Gauntlet by Holly Black and Cassandra Clare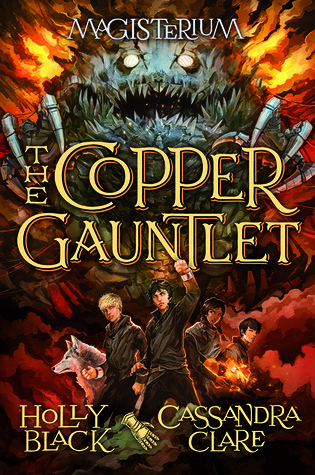 I read The Iron Trial last year and was very intrigued to see what would happen next and when I found out the sequel: The Copper Gauntlet was coming out in 2015, I was excited. However, when it finally came out, I never got around to purchasing it. 
5. The Rest of Us Just Live Here by Patrick Ness
Another book that I wanted to get to because people were screeching praises all over the blogosphere about this book. I was also looking forward to reading this one last year because I had just discovered Patrick Ness after his incredible standalone novel: A Monster Calls. 
6. Legacy of Kings by Eleanor Herman
I was very interested in this one for it's premise and lots of people began talking about this one last year. I was sure that I would get around the reading it, and even requested an ARC, however, I eventually never got around to it and wasn't approved for an ARC. 
7. Six of Crows by Leigh Bardugo
I feel left out. Everyone has been singing their love for this book since it came out last year and I've been shrinking deeper and deeper into my isolated hole of reading loneliness (did that sentence even make sense? Possibly not). I promise to get to it this year though. 
8. Nowhere But Here by Katie McGarry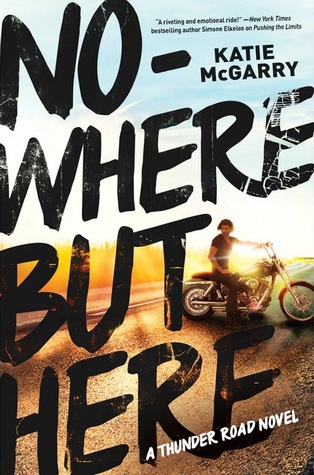 I purchased this book – I don't know why – in 2015 on my Kindle but never got around to reading it. I will probably read it this year, because I've seen some feedback on this book and would like to see for myself what it's like. I enjoyed Pushing The Limits so hopefully this is just as good. 
9. An Ember in the Ashes by Sabaa Tahir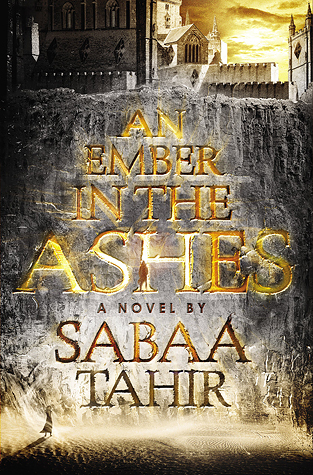 This came out early 2015, and I feel very sad that I am still not part of this hype train. There's not much more that I can say, but the fact that this is in my TTT proves how bad I am at reading and keeping up with the releases. 
10. Simon vs. The Homo Sapiens Agenda by Becky Albertalli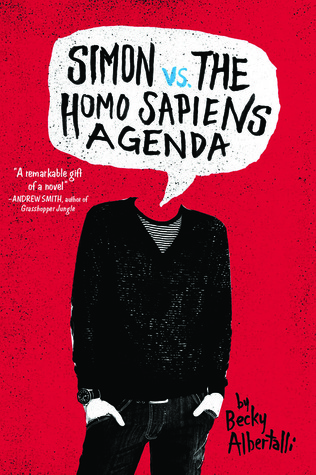 Ah, more proof that I am horrible at keeping up with releases.  However, I plan to read this book sometime very soon (hopefully), so don't freak out! It will be read by me this year! 
---
I hope you enjoyed this week's Top Ten Tuesday! I could have added so many more, and if you look at my list of Goodreads books to-read, you'll see how many I've missed out on from last year. 
What 2015 books did you not get to in 2015?