My Top Five Favourite Title Fonts on Book Covers!



Good morning, afternoon and evening bookworms! It's Wednesday and that can only mean that it is time for another

Top Five Wednesday

post! This is a

weekly bookish meme

created and hosted by gingerreadslainey on Booktube and Goodreads where we choose a topic and pick our top five related to that certain topic! Anyone is welcome to join. 
This week's topic is our

top five favourite fonts on book covers

! I am a huge lover of fonts. It's no secret that I love to download new fonts whenever I see them, and I constantly follow

Bella @ Ciao Bella's

 Font Freebies 

posts

! When I see book covers with gorgeous fonts for their titles, my heart melts. So, let me show you my top five picks…
---
1. Eragon by Christopher Paolini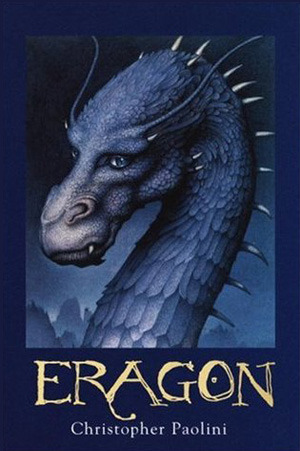 Nothing pulls me in quite like an old-style font that matches with the genre and premise of the book. Not only is the font for Eragon absolutely beautiful and old-style, it fits in perfectly with the entire cover! It's a perfect compliment to the dragon and the texture of the book and I can't help but love the perfection of it! 
It was one of the things that persuaded me to purchase and read this book, and thank God I did because my goodness, Christopher Paolini has become one of my biggest role models, right up there with J.R.R Tolkien, Patrick Ness and Sarah J Maas!
---
2. Fangirl by Rainbow Rowell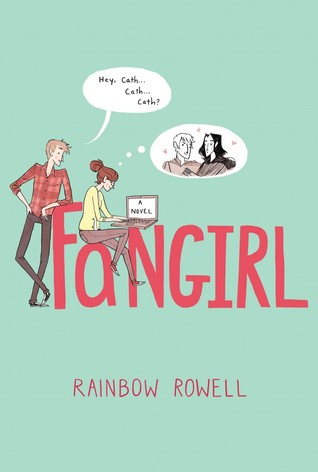 Now please don't tell me that the font doesn't catch your eye. OF COURSE IT DOES, LOOK AT IT! It's so simplistic and exerts the perfect atmosphere that indicates exactly what kind of book this is going to be.
The font is that hand-drawn type of font that I constantly look for when looking at font freebies. Honestly, I think I have an obsession with hand-drawn fonts. Send help. And look at that beautiful colour! It makes me want to weep at the perfect contrast between coral and turquoise. 
---
3. Magonia by Maria Dahvana Headley
Beautiful cover aside, I adore the simplicity of the title font. The spacing is perfect and the silver colour combined with it allows it to have a dominant place in the cover. It strands out beautifully! 
---
4. The Knife of Never Letting Go by Patrick Ness
The title font for Patrick Ness's The Knife of Never Letting Go is so gritty and aggressive, like it's literally throwing a bucket water in your face. And I love it. It's like someone finger-painted it or painted it with a brush. And not only that, but it corresponds to the story within also! Bonus! 
---
5. Shatter Me by Tahereh Mafi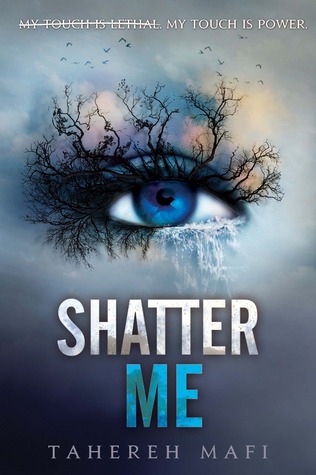 The title font in Shatter Me is bold, dominant and its got a lovely effect that fills it's empty bold space that looks like smoke or splatters of some kind. It's fabulous and honestly seriously catches my eye every time! The fonts only get better as the trilogy progresses. 
---
Honorable Mentions:
Throne of Glass by Sarah J Maas
Angelfall by Susan Ee
---
What are your favourite cover title fonts? Do we have any in common?