July TBR List!
Hello bookworms! It is officially

the first of July

. We are half way through the year. Woah. Anyway, I am here to bring to you my

July TBR

. If you don't know what a TBR List is, it is

a list of to-be-read books for the month.

So without further ado, here's the books I want to read this month…
---
Hush, Hush by Becca Fitzpatrick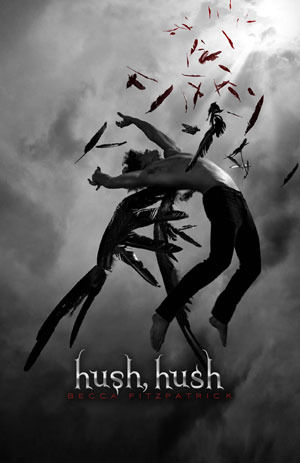 I'm already over 20% through this book as of now, and so far I'm enjoying it. It's giving me Twilight vibes. I don't know if it's supposed to, but it totally is. 
Supposedly, this novel is about a girl named Nora who gets partnered by with a guy named Patch who is extremely mysterious and stalker-ish in Nora's eyes. 
Nora suddenly gets caught in a battle between the immortal and the fallen – fallen angels, as it is indicated in the blurb of the book. 
It sounds interesting and enjoyable, but I've heard mixed things about it. I'm hoping to finish this in a few days!
Magonia by Maria Dahvana Headley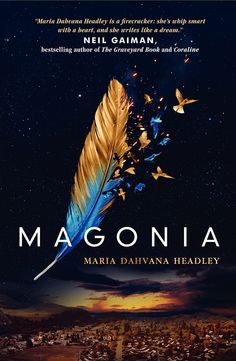 I bought this book recently as a birthday present for myself and I was so excited. I'm still so excited to read it! The cover is gorgeous and feels so great and the story sounds incredibly intriguing. 
It's about a girl named Aza who suffers from a lung disease. One day, she sees a ship in the sky, but she is dismissed by her family as being a hallucination. But that is not the case.
One day, something goes wrong and Ava finds herself in a magical world called Magonia, where she somehow does not suffer from lung disease and she has power.
She finds out that a war is coming to Earth and Magonia, and it is in her hands to stop it. 
Doesn't that sound fascinating? I'm so excited to get to this. Have any of you read this? What did you think of it?
To Kill A Mockingbird by Harper Lee
This is a classic that I do not need to explain. You are probably all yelling at me, telling me to pick it up right now. I know, I know, I'm going to read it! Chill!
Since Go Set A Watchman is coming out this year, I need to read this book first! I'm so excited because I missed out on studying it in school last year, which actually made me very sad. Is that weird? 
But either way, I also bought this book as one of my birthday presents. I don't have this particular version, but an equally pretty version indeed. 
Clockwork Angel by Cassandra Clare
Anjie @ Love Thy Shelf who you should all definitely check out, has been telling me to pick this book up, and so I bought it. This month, I'm feeling like getting back into Cassandra Clare.
I want to share the love of Will Herondale and all the other amazing – or so people say – characters.
This is a Shadowhunter series. It apparently has steampunk elements in it, but basically it's set in London in the 1800s, where a girl named Tessa ventures into the underworld to find her brother, who is missing, or kidnapped. She finds herself having to team up with the Shadowhunters, who kill demons for a living, in order to get him back. 
You guys have no idea how excited I am for this book.
The Knife of Never Letting Go by Patrick Ness
Ever since reading A Monster Calls, I've been wanting to read more of Patrick Ness's work. I know that this series – Chaos Walking series – is extremely popular for Patrick Ness fans. Not just that, the synopsis sounds absolutely unique and incredible:
Prentisstown isn't like other towns. Everyone can hear everyone else's thoughts in an overwhelming, never-ending stream of Noise. Just a month away from the birthday that will make him a man, Todd and his dog, Manchee — whose thoughts Todd can hear too, whether he wants to or not — stumble upon an area of complete silence. They find that in a town where privacy is impossible, something terrible has been hidden — a secret so awful that Todd and Manchee must run for their lives.
Shatter Me by Tahereh Mafi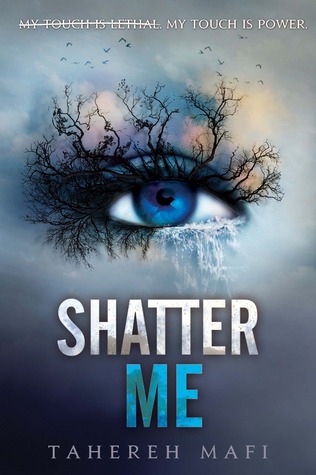 I've been meaning to read this series basically since I started this blog. That was back in January. And I am so happy to finally have it in my hands!
It's about a girl named Juliette who has the ability to kill people with her touch. She is locked up by what I guess is the political/control group in this society called The Reestablishment.
However, as the threat of war starts to rise on the Reestablishment, they decide to use Juliette for her powers. And everything goes on from there. 
I'm excited to see if I fall in love with Warner, or totally hate him. And there's also been mixed feelings about this book. We shall see. 
The Goddess Test by Aimee Carter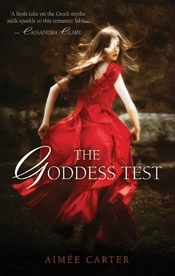 I've had this book for a while now, so I thought that I might as well pick it up if I have the time. 
This is a Hades and Persephone re-telling as I remember from when this book was sort of radiating around the booktube community. 
It's about a girl named Kate, who meets a man named Henry, supposedly, Hades – King of the Underworld. He offers Kate a deal to keep her dying mother alive if Kate can pass seven tests and become his bride. 
I've heard mixed things about it, so we'll see if I like it, love it, dislike it or hate it! 
---
I'm going to cut it there, before this TBR gets a bit too ambitious for my tastes. Hopefully I'll be able to get most of these books read by the end of July since my holdiays start in a few days.
What books are on your TBR for July?
~ josiethebookworm xoxo