Granted, most of my favourite books are books with more than 2,000 ratings on Goodreads. However, I managed to find a few books on my "read-books" list that have way less than 2000. I like to look at these books because it's nice to feel like you've read a book that hasn't gone mainstream and over-hyped. Let's get into the books, shall we?
---
THIS POST CORRESPONDS WITH TOP TEN TUESDAY, AN ORIGINAL WEEKLY MEME CREATED AND HOSTED BY THE BROKE AND THE BOOKISH, A MEME DEDICATED TO LOVE FOR LISTS AND SUCH.
---
A BRIDGE TO WISEMAN'S COVE BY JAMES MOLONEY
I had to read this book when I was in high school. At the time, I was bitter about reading it because the other class got to read To Kill A Mockingbird – a book I've wanted to read (and still need to read)! This bitterness may have stopped me from enjoying this book to the full. However, with 755 ratings on Goodreads, this was a book that I ended up enjoying a fair bit. The ending pulled at my heart strings and caused a few tears too!
WHAT WE LEFT BEHIND BY ROBIN TALLEY
I read this during a time when I thought it would be good to branch out and add some diversity to my fictional reading. I did very much enjoy reading this book for the story, the friendships between the characters and the growth and the search for identity. It's an LGBTQ+ novel but I'm not sure how accurately this book represents that because I have not read much of the genre. Needless to say, this book, with 767 ratings, was an enjoyable read.
FASHION SLAVES BY LOUISE DE TELIGA
I don't read many chick lit novels and this is one of the very few. To be completely honest, I only picked it up because the main character's name was Josie. There's something about reading books with a main character that has the same name as me that hooks me in… But this book turned out to be a surprisingly entertaining book – even though it may have been targeted at a more mature audience, I found it to be light and funny.
EARTH AND SKY BY MEGAN CREWE
I loved this book for its sci-fi, time travel aspect. With only 576 ratings, I really liked it and I remember being really excited to read the second book in the series, which I ended up starting almost immediately after finishing this one.
THE CLOUDED SKY BY MEGAN CREWE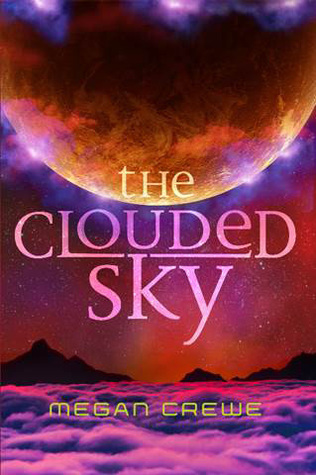 I've got to add this in because I loved this so much more than I enjoyed Earth & Sky. This novel brought in more complex characters and a more angsty story that left me on the edge of my seat. This had a much lower number of ratings, sitting at 161.
THE BUREAU OF TIME BY BRETT MICHAEL ORR
I was impressed by Brett's debut novel and the originality that came with his story. If you don't know who Brett is, he is a book blogger just like me and he recently released his own book. This was a great introductory book to a trilogy and I can't wait to see where he goes with the story in book two.
---
There you have it! A list of books with much less than 2,000 ratings on Goodreads that I enjoyed. Now, I throw out the same question to you:
HAVE YOU READ ANY OF THESE BOOKS? IF SO, DID YOU ENJOY THEM?
WHAT OTHER BOOKS UNDER 2,000 RATINGS HAVE YOU READ AND ENJOYED?