Top 5 Wednesday is a weekly meme officiated in November 2013 by Lainey @gingerreadslainey on Youtube. There is a topic for each Wednesday of the year to complete, which are usually bookish-related.
Hello bookworms and welcome back! It's been over a month since the last time I did a Top Five Wednesday post, that's crazy. Better late than never, right? This week we are discussing book hangovers. Sometimes we encounter those amazing books that leave your heart feeling deflated and your soul lost. You feel as though you'll never find a book that will live up to the amazingness of the book you just finished – that's how these books I am about to share with you, made me feel!
Let's Go!

 
---
1. QUEEN OF SHADOWS BY SARAH J MAAS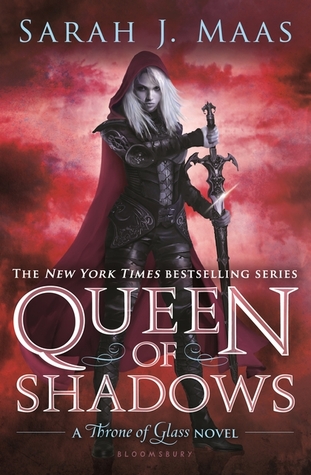 This book by far has given me the worst book hangover in my entire reading life so far. Currently sitting as my favourite fantasy series at the current moment, Queen of Shadows, the latest book published in the Throne of Glass series, blew my mind. The romance sent me fangirling into oblivion. The entire storyline and the links between characters, the mystery and the conflict had me on the edge of my seat and had me on the verge of pulling my hair out in excitement and angst. I still feel the effects of the hangover months after I've read this!
2. INHERITANCE BY CHRISTOPHER PAOLINI
The Inheritance Cycle series was one of the book series that I read before I started my book blog. I consider it to be one of my long-time favourites and the last book, Inheritance, was fantastic. The ending left me in such a place where I felt exhilarated and so elated with the ending, but also still so unsatisfied – I CRAVED for more. MORE. And still I say, I WANT MORE. My heart still hurts to know that this is the final book in the series.
3. JASPER JONES BY CRAIG SILVEY
The infamous book that I had to read for school and ended up loving dearly. If I were to recommend you all a literary novel to read, it would be this one. Something I hated about this book at first was that the chapters were so damn LONG. I mean, the entire 500 paged novel was made up of LESS THAN 10 CHAPTERS. Dude. But luckily that tediousness only lasted for the first two or three chapters and by then, I was fully immersed in this coming-of-age, mystery, YA literary novel. It's so thought-provoking and challenging, and the themes within it were addressed so well. The ending left me breathless. I couldn't read anything for about a week or two after.
4. THE BLOOD OF OLYMPUS BY RICK RIORDAN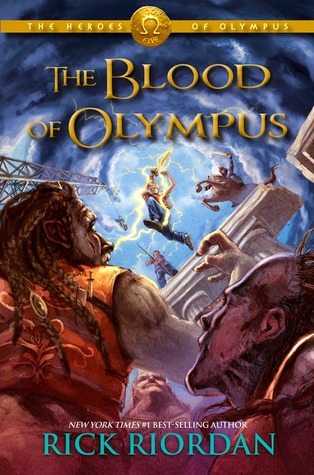 If you knew me when I first started my blog, you know that the first book I reviews was this book, the last book in the Heroes of Olympus series. My, oh my, this book left me in tears. Not because it was sad, or heartbreaking, but because it was so awesome and LEO. Leo Valdez can probably account for 70% of the reason I got a book hangover for this book. AND CALEO. I will sail that ship until the end of my days. #fangirlmoment
5. CLOCKWORK PRINCESS BY CASSANDRA CLARE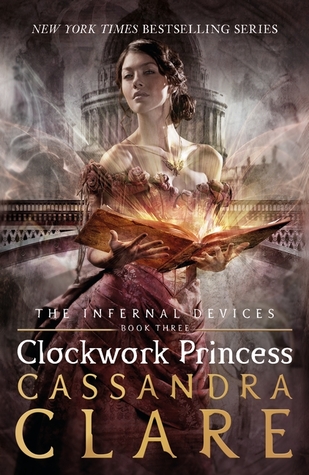 Who HASN'T received a hangover after reading this? I was a MESS of tears and sobs.  It was just so tragic and heartbreaking and yet beautiful and heart-mending ALL AT ONCE. Cassandra Clare was on point with this and left me feeling like I NEEDED more. I still do. AND THANK GOODNESS that The Last Hours is coming out sometime soon (correct me if I'm wrong) because we ALL need it. (At least, all of the Infernal Devices fans do!)
---
What books gave YOU the biggest book hangovers?