Life In Retrospect is a monthly feature where I look back at all the happenings of my life outside of blogging and reading and share how my month has been overall, plus a quick glance at next month's happenings. 
Hello bookworms and welcome back! At the beginning of this year, I said I would expand this blog into becoming more personal, and HUZZAH! Here we are, at a life feature, solely dedicated to my life, not blogging or books because I thought that you all would like to know more about me. I thought, what better way to do that then to separate my monthly wrap ups into bookish/blog wrap ups and life wrap ups?
Let's jump right in to the month of January, shall we? 
---
January was an absolutely fabulous months in all aspects of my life. I really feel as though I've started off 2016 on a strong note, and things are only going to get better, or keep progressing the way it is from now onwards. 
I got top marks in my exam results
As most of you should know, I graduated high school in 2015, so now I'm a free woman! Woo! Well, sort of. I had my extremely stressful final exams last year, and when I got the results back in December, I was so happy with the results, they were pretty much exactly the results I hoped they'd be. A few weeks ago, I was told I was actually the top score in my school and in a couple of high school's around my area, which is very, very cool. 
I lost my job… and then I got a job
At the end of December, I'd officially lost my job at a store that sadly had to close down, so I've been poor for the majority of January. However, I've been blessed this month with a new job opportunity and now, I am working at my old high school as an office/school assistant! One of the best things about working there, is that I know almost everybody, and despite the fact that going on a first name basis is really awkward, because I'm so used to calling them miss or sir, everyone is so friendly. I've even got the opportunity to do some tutoring too, which is exciting! 
Awesome road trip with the 'squad'
Yep, I have a squad – or at least, that's what my friends and I call ourselves. For my best friend's birthday we drove three hours away from home, down to a beach house where we stayed for the weekend. We went to the beach, we explored, we watched movies and played games and we cooked and ate together. It was so nice to simply get away from normal life and live with your friends for a couple of days. I would go back there in the blink of an eye if I could.
Youth Alive conference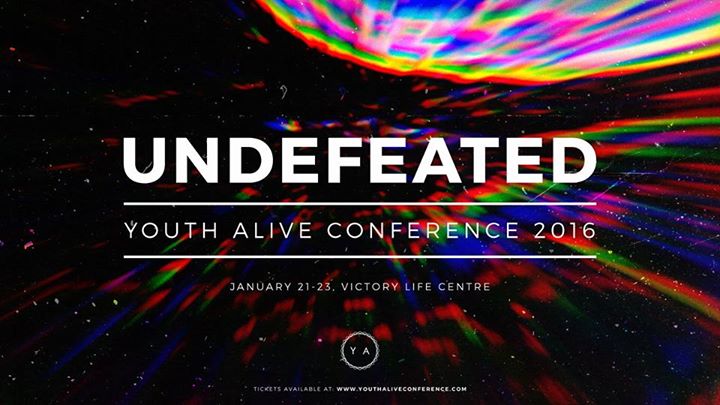 This month was awesome because I got to go to Youth Alive which is basically a Christian conference that goes over three days. There's praise and worship, there are guest preachers from all over the world that come and preach the word of God, and there's a multitude of things to do in between. I love these conferences. They are the perfect way to kick start that fire for God and to give you a solid standpoint for you to continue the rest of the year with God as your focus. As always the praise and worship was my favourite part and also was the part where I really encountered God. There were also a couple of preachers whose words stuck with me and made an impact too. 
Officially a university student
I enrolled into my desired university this month and I am overjoyed that I am actually a part of the university and that I am going to be studying the courses that I've been dreaming of for the past two or so years! Granted, I am nervous beyond belief, because I most likely have to SOCIALISE with people I've never met *dies from anxiety*. BUT. I am jumping with excitement to actually start learning.
Bullet Journaling
I committed to an entire month of bullet journaling this month, and seriously, it's the best method of organization EVER. You'll never get bored of it, and it's completely dynamic to your needs and preferences and you can design it in any way you like. I had so much fun playing around with different spread designs and layouts. It's also so therapeutic to plan out your day by essentially writing down all your tasks, goals, events (and whatever the heck you want!) in bullet point/list form. If you'd like me to write a specific post all about my bullet journal journey for February, let me know! 
Writing has been a bust this month
This month, I got zero writing done. I've been so busy with everything else: life, blogging, reading and work that I've had no time to sit down and creatively write and continue my current work in progress. I hope that in the month of February, I can do a little bit more writing than I did in January. 
I'm in a relationship! 
As of the 30th of January, I have a boyfriend! On Saturday we had an amazing and extremely memorable night. My boyfriend and I went out for dinner in the city, at a restaurant on the 33rd floor of a building. It was so fancy and beautiful and the view, oh the view! Even better than that, was the fact that the restaurant rotates to give you a 360 view of the entire city. Cities look so beautiful at night. All in all, it was a night to remember!
---
Looking Ahead – February
February is going to be a good month. It's most likely going to consist of myself working and trying to balance that with blogging and reading and life in general. OH OH AND VALENTINE'S DAY. And also me trying to calm my nerves about going to university, because despite my obvious excitement, I am nervous – for the social aspect of it all. Hopefully in the midst of all of this, I can get some writing done! 
---
That's all for this month's Life in Retrospect! I hope you enjoy this new monthly feature and I look forward to seeing you again for another one next month! 
How did YOUR January go?