Top 5 Wednesday is a weekly meme officiated in November 2013 by Lainey @ gingerreadslainey on Youtube. There is a topic for each Wednesday of the year to complete, which are usually bookish-related.
Hello bookworms and welcome back! It's Wednesday and I feel as though it's been a while since I participated in Top Five Wednesday, so here we are! You're possibly curious about the title of this post: Beautiful Disasters

– trust me, it'll make sense as soon as you know the topic for this week's Top Five Wednesday…
Oh! You wanted to know the topic for this week? Woops, that's right! This week we are discussing "Disappointing Eye Candy" or: the top five books that look absolutely gorgeous but were a let down/awful. 
Shall we get started?
---
1. Magonia by Maria Dahvana Headley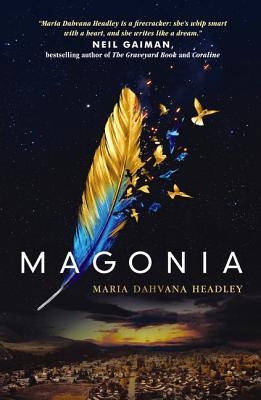 Look at the beauty of this book, just look. Sadly, the cover is probably the only thing I really like about this book, as the story had no impact on me and I can hardly remember anything that happened in this novel. But the COVER. Everything from the typography to the colour choices and artwork is just fabulous and I can tolerate having this book on my shelves for that reason. 
This is the second book in the Teardrop duology and while I loved Teardrop, this book was a total flop in the water (get it? oh man, I'm so lame). Half the time, I didn't even know what the heck was going on. It was frustrating, confusing and the ending made me drop the book with fury – WHAT EVEN WAS THAT ENDING, ARGH. Buuuut, taking it down a notch, this was a beautiful book that definitely turned out to be a disaster.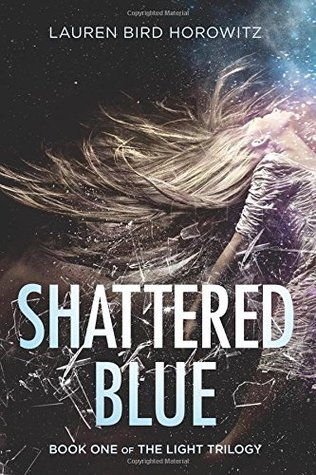 I love this cover – the colour hues work so nicely together and it attracts my eye so much, which is the reason I came around and picked this up. Also, the premise sounded great – I mean, what can go wrong if you've got Fae in your story? While this book wasn't awful exactly, it was a slight disappointment. I felt that the entire situation of this story was a little anticlimactic and it felt slightly awkward. There was instalove and I couldn't connect to the main character. Another beautiful disaster.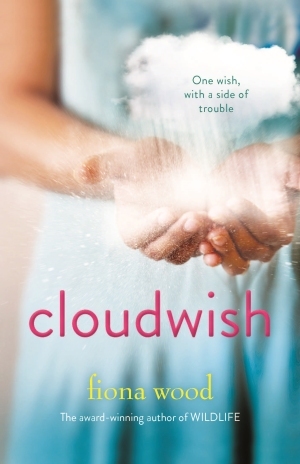 For such a cute cover, I was also expecting a cute story – I liked the sound of that little quote on the cover: "One wish, with a side of trouble", but instead I was presented with a very juvenile situation, and immature characters. The high school setting was stereotypical and the idea of the 'wish' was a little confusing and I couldn't tell whether it was an inclusion of magic in the story or if it was simply reality. I couldn't enjoy it as much as I hoped to, unfortunately. Beautiful disaster #4!
It makes me very sad that this beautiful book didn't work out for me. Look at the cover, and gaze upon its magnificence! It looks whimsical and deep and I expected the same from the story. Granted, the writing was beautiful and there was a distinct grittiness to the entire story, but it was so slow-paced that I couldn't stand it, nothing was happening and I couldn't even get through 50% of it. I had no idea what the main character's motives were, no idea who he really was or why he was in the situation he was in. 
---
That is a wrap for this week's Top 5 Wednesday! I hope you all enjoyed seeing some of the books that were beautiful to look at, but just weren't as beautiful on the inside. To be honest, these five books I chose are the only books, so far, that have disappointed me despite having a beautiful cover! 
What books were beautiful disasters for YOU?