Happy New Year bookworms! 
It's 2016. Woah. Can we just take a moment to sit and acknowledge that we have just stepped into the dawn of a new year? It felt like only moments ago that it was 2015. Flip. 
Ah, but I digress. With a new year, comes a new month, which means it's about time that I share with you the books I plan to read in the month of January – and what a great and exciting set of books there are indeed! So shall we get started right away? Yes, I think so! 
(Click the book titles to go to their respective Goodreads page)
---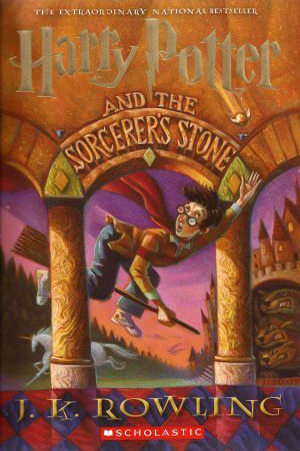 I am taking action immediately and vowing that 2016 be the year that I finally discover the Harry Potter series. Because, guess what? I have never read the Harry Potter books. I've watched the first three/four movies, but that's about it. Plus, every time you guys make a Harry Potter reference, I feel extremely left out. BUT NOT FOR LONG! Mwahaha! (Why I did an evil laugh, we will never know)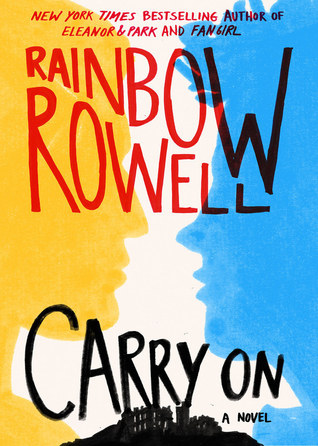 After reading Fangirl by Rainbow Rowell, I have been dying to read more about Simon and Baz! And my wishes came true when, my best friend gifted Carry On to me for Christmas! Eek! I am so excited for this. I will be reading this book in between my binge read of the Harry Potter series, so I don't tire myself out too much. (Pretty smart, huh?)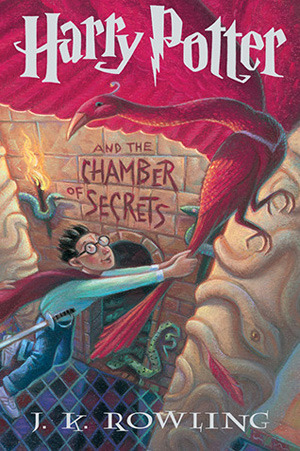 Ah… Can we take one moment to speculate over the cover for this second book? Is that a sword strapped to Harry's hip? And why in the world is he holding onto a bird? Okay, enough of that, I'm sure you bookworms can tell me what's up with that, right?
I am hoping to get through at least the first two books this month. Because of other business happening with my reading in the later half of January, I know that trying to get through half of the series this month would be way too over ambitious for me. But if I can get through this, I will be thoroughly satisfied. 
I am really hoping I can get to this novel this month. I am very unsure what with my second half of this month being busy with certain reading business that I cannot discuss at the moment, BUT ever since my friend gave this to me for Christmas (you know who you are, and THANK YOU AGAIN), I have been so excited to read it. My eyes always seem to find their way to this book when I pass by my bookshelf.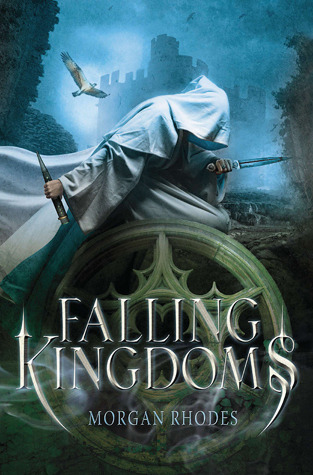 Another of my resolutions this year in terms of reading, was to read the entire Falling Kingdoms series. Jesse @ Books At Dawn would be over-the-moon happy to know that I am definitely planning to read this in the month of January! 
Fun fact: I actually spent $100 this week on the entire Falling Kingdoms series after a huge burst of excitement – once again, for something I cannot tell you yet – and I do not regret it on bit… #bookwormpriorites (who cares about the necessities of life when you can have books, right?)
Keep your eyes open around the halfway mark of this year for more news to do with this book… Trust me, you'll want to know! 
---
And there we have it! My January TBR is done and dusted. I am so excited to read all these books this month. And since I am now temporarily jobless for the month of January, I have all the time in the world to read – or so, I hope! 
What do YOU plan to read in the month of January? How will you start off your 2016?