Hello bookworms and welcome back! Firstly, I must apologise for going M.I.A on the blogosphere for almost a week. Life has been busy and I've hardly had enough time between waking up early, going out and coming home late to be able to do blogging related things. 
But I am back here today, half asleep, to bring you a Top Ten Tuesday post! Woo hoo! This week's topic is:

Best Books You've Read This Year

. I have a feeling this is going to be super duper easy. So let's get started, shall we?
---
Best Books I've Read in 2015:
(in no particular order)
1. The Blood of Olympus by Rick Riordan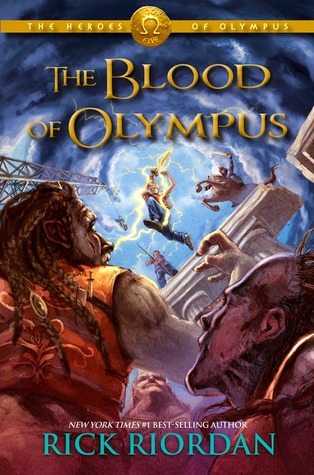 Fun fact, I only discovered Rick Riordan as a favourite author this year. WHAT?! I have my best friend to thank for gifting me the last book in the Heroes of Olympus series, which forced me to buy the other books to read the series. Out of all the books in this series, the last book was simply the best.
It had me feeling all the feels. Leo and Calypso are my ultimate ship, and I cannot explain the feelings that this series gives me. But I can still feel them exactly the way I felt them at the beginning of this year when I read the series. 
2. Jasper Jones by Craig Silvey
I read this book earlier this year, as part of my English class in high school, and I was not expecting to love it as much as I did and still do. It's a beautiful coming-of-age novel that deals with things such as racism, hypocrisy, within a 1960s Australia time period. It's compelling and I just can't recommend this book enough to everyone. 
3. The Wrath and the Dawn by Renee Ahdieh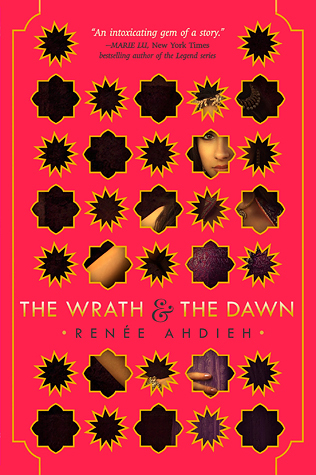 I joined in on the huge hype for this book earlier on this year, and my oh my, I am so incredibly glad I did. This is a One Thousand and One Nights re-telling that has the most beautiful writing, a compelling and twisted plot, a swoon worthy male character and an extremely kick-butt female protagonist! Plus, the side characters are full of colour and personality – another bonus! 
4. The Knife of Never Letting Go by Patrick Ness


Patrick Ness is probably at the top of my favourite authors now. His writing gets me every time. This book is an amazing sci-fi/fantasy novel that sucks you right in with its mystery, unique plot and world=building, and a cute animal sidekick that you will undoubtedly fall in love with. (Manchee *sob*)
5. A Monster Calls by Patrick Ness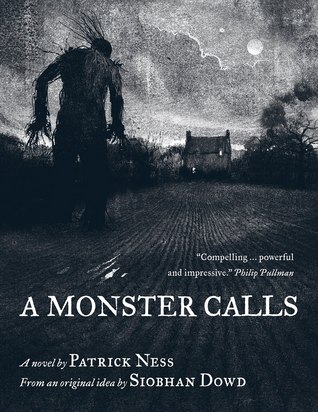 Another incredible novel by Patrick Ness, in fact, the book that first got me into the Ness fandom. This book deals with dark topics of loss and love and follows a young boy, dealing with life with his sick mother. I would recommend this book to everyone, because it's dark, gritty, but so raw and real and it's a reading experience I think everyone should experience. 
6. Fangirl by Rainbow Rowell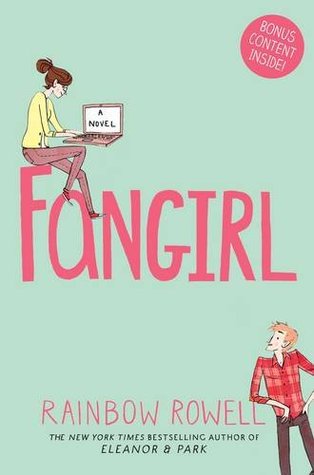 Possibly the most relatable book I've read all year! Centering around a shy, introverted and socially anxious girl, trying to fit into college, studying a writing course, it was something that spoke to me almost directly. It also has some lovely fan-fiction, a sweet romance and explores the bonds of family and twin-sister relationships, along with touching on mental illness. 
7. The Throne of Glass series by Sarah J Maas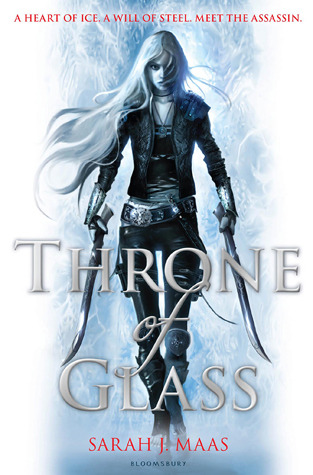 If you've been following me at all this year, you should already know that I am completely obsessed with this series. First of all, it's about a female assassin. There's magic. There's a flock of handsome men to swoon over. There's an epic plot and a fairly intricately built world. AGH, YOU ALL JUST NEED TO READ IT NOW IF YOU HAVEN'T ALREADY. GO.
8. The Penryn and the End of Days trilogy by Susan Ee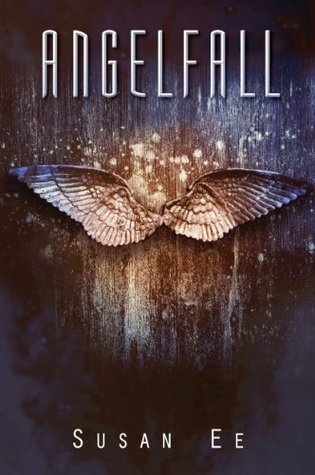 I absolutely adore this post-apocalyptic, angel-paranormal novel. It's so dark, intense and so crazily gripping. The two main characters have the best dialogue and banter that I have ever experienced and I still cannot get over this series and the fact that I feel it should have been a 5/6 book series.
9. The Infernal Devices trilogy by Cassandra Clare
Yay to me for actually listening to your recommendations and reading this trilogy. I loved the Mortal Instruments series, however, The Infernal Devices trilogy is so much more incredible. Firstly, it's set in London, in the 1800s. Come on guys, that's fantastic. Secondly, the love triangle is the best love triangle ever written. EVER WRITTEN. And you all just need to read it. 
10. The Shock of the Fall by Nathan Filer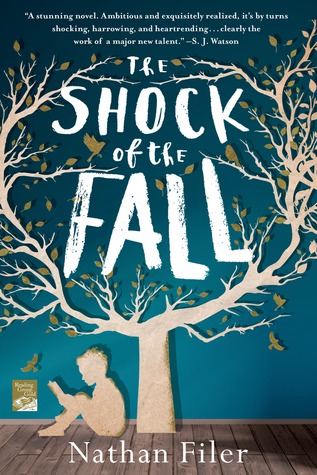 This is a beautiful novel that covers the mental illness of schizophrenia. It's jarring and confusing, but it's written in that way, in this unique style, to make it all seem more chaotic and realistic, as if you're living in the head of out tortured main character. This is a book I suggest every just try out, at least TRY.
---
And there we have it! My Top Ten Tuesday is done for today, woo! These were by far the best books I read this year. Of course, I was missing some, but if I had to pick ten, these would be it. In a heartbeat. 
What are YOUR top ten best books for 2015?