Hello bookworms and welcome back! It's the end of another month, which means we must look back at the month that has just passed, to see the books I have completed! 
I must say, this month was a pretty dang good month for reading! I suppose it comes down to all the free time I've managed to snag due to not being in high school anymore! Woo hoo! But I'm rambling. You obviously want to know what books I completed, so let's just jump right into that, shall we?
---
How Many Books Did I Complete From My November TBR?
Clockwork Princess

by Cassandra Clare
The Elite

by Kiera Cass
The One

by Kiera Cass
The Light That Gets Lost

by Natasha Carthew
The Shock of the Fall

by Nathan Filer
Unravel Me

by Tahereh Mafi
I finished all the books on my TBR except for one! However, as of right now I am currently almost 70% the way through Unravel Me and I am loving it! By tomorrow, it will be done and dusted. However, I am extremely happy with the bookish progress I've made this month, and not only that but all of these books were superb – except for The Light That Gets Lost, which I unfortunately had to DNF. 
---
Clockwork Princess by Cassandra Clare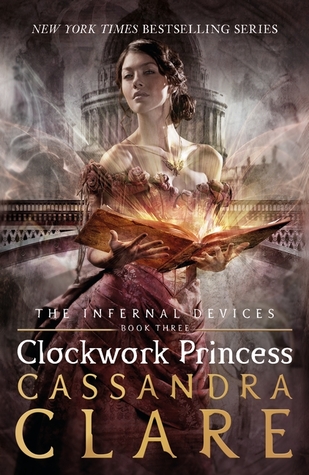 This is the third and final book in the Infernal Devices trilogy by Cassandra Clare and my goodness, was it an amazing ending to the series! All of you bookworms were right in warning me that this book would destroy me, and it did so in the best and worst ways possible. 
An amazing, heart-melting bromance AND romance, might I add; an amazing plot line and a love triangle that had me constantly switching sides! 
I gave this book 5 stars
The Elite by Kiera Cass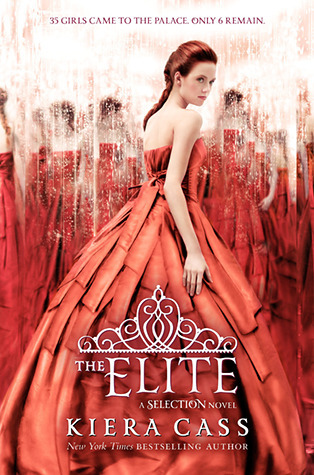 This is the sequel to The Selection, and I enjoyed it thoroughly. Despite America and her annoying indecisiveness that made me want to throw bricks at her head and burn her alive for the way she treated Maxon, it was an addictive read and definitely enjoyable. (I've gotta admit though that most of my enjoyment came from swooning over Maxon…)
I gave this book 4 stars
The One by Kiera Cass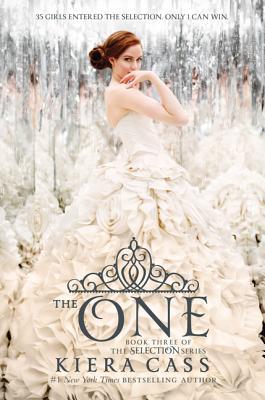 Thank goodness, as the last book in the trilogy, I adored this novel. America was much less annoying than in The Elite, there was so much more angst, swoon-worthy Maxon scenes and it even got me a little bit scared for the outcome at certain moments! It was a thrill to read. 
I gave this book 4 stars
The Light That Gets Lost by Natasha Carthew
I'm sorry to say this about such a pretty looking book, but I had to DNF this one. Set in a country-type setting in a centre for mischevious/bad kids, I just couldn't get the hang of it. I felt that it moved incredibly slowly, I didn't even know what was actually going on or what the conflict was. 
I also think the setting of this book is not my style at all. Farm/outback settings don't do well with me. But the writing was beautiful and for that, I could possibly give it 2/3 stars. 
The Shock of the Fall by Nathan Filer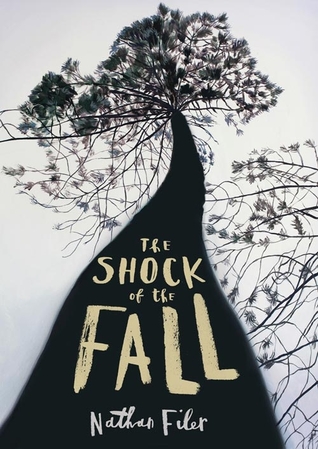 This is the first book that covers the mental illness of schizophrenia and it was simply amazing. I feel as though it portrays it in such a raw, dark and beautiful way, and Nathan Filer uses a unique prose to create a confusing, jarring atmosphere for his readers. 
This book is emotional, deep and so real, yet at the same time you will find yourself questioning the reality of it all. 
I gave this book 5 stars
---
And there we have it! My November wrap up. All these books were great and I am hoping to do an even better job with my reading in the month of December! 
How was YOUR reading this month?