It's no secret that I'm a scaredy cat. I'll read one freaky scene in a novel and for the rest of the night I'll be so paranoid I won't be able to get up to go to the toilet. I'll enjoy the entirety of a horror movie, only to be kept up all night afterwards due to my own paranoia.
So what does this mean for me? It means I cross out all possibility of me ever reading books within the thriller and horror genre. (To give you all some perspective on how bad it is, I freaked out reading The Accident Season and it was only at the very beginning of the novel!)
And I can't be the only one (right?). Of course not! So, as Halloween is approaching and every other bookworm is getting hyped up for their freaky horror reads, we scaredy cat bookworms are preparing to read our cutesy romances and epic fantasies and missing out on all the fun of Halloween. 
PFFT. No! I'm here to give you all some mildly (and by mild I mean, SERIOUSLY not scary) dark reads to ensure you don't feel left out this Halloween! (still, you'll probably miss out on the fun, but I think being able to sleep at night is better than being paranoid and scared all night long).
Let's Go! 
---
A Monster Calls by Patrick Ness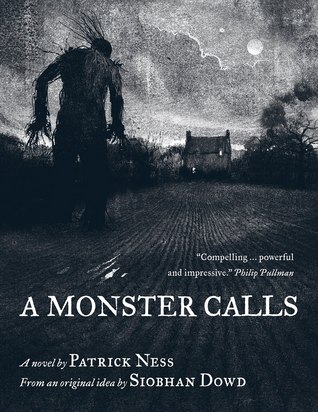 First of all, the cover is enough to give you a little fright, or at least indicate to you that this might be a little scary. But I assure you bookworms that this is a much more dark and emotional read rather than a scary one! 
Angelfall by Susan Ee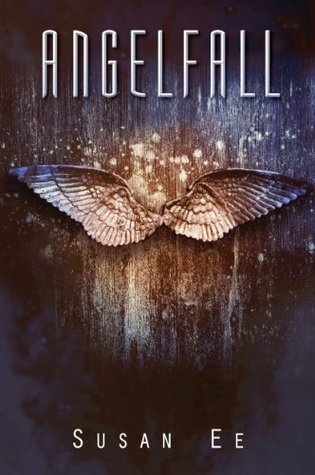 I need to promote this book more. It's one of my top favourite books of the year, seriously, I feel like you wouldn't know this because I DON'T PROMOTE IT ENOUGH. But I digress. It's set in a post-apocalyptic world where angels have come down and destroyed everything: post-apocalyptic novels are always great for Halloween, right? AND ANGELS TOO. Bonus! It's dark, it's gritty, there's a psychotic mother, but have no fear bookworms for there is a handsome, swoon-worthy male angel to protect you while you read! (Raffe is just… *swoons*)
World After by Susan Ee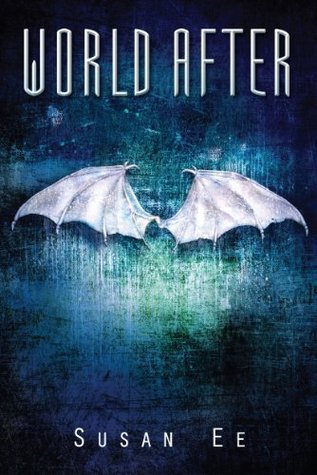 The sequel to Angelfall! Complete with even more grittiness and creepy creatures and more of the psychotic mother! Woo hoo! (Totally not scary, I assure you. YOU MUST READ THIS SERIES RIGHT NOW)
Fallen by Lauren Kate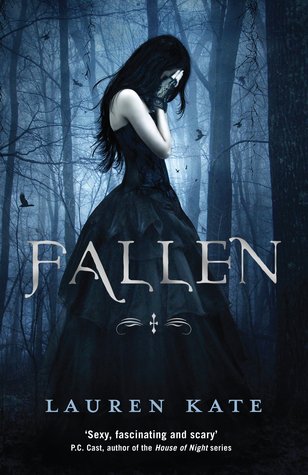 For my younger viewers: here's another paranormal-angel story! The cover, once again looks Halloween-y enough right? It's got dark undertones but you've got a romance in there that will make up for it! 
Hush, Hush by Becca Fitzpatrick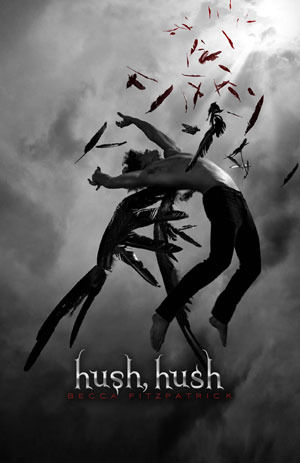 Not a novel I particularly liked or would recommend, but nonetheless, it's a good book to read that won't totally freak you out. Another angel book! (WHAT is up with me and recommending angel books for Halloween?) It's got mysterious guys, stalker-ish themes, but all wrapped within a confusing, frustrating main character who can't help but throw herself at her supposed stalker (hooray! *the sarcasm is so real right now*)
Shatter Me by Tahereh Mafi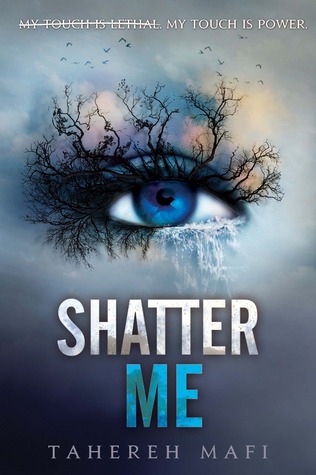 I suppose Shatter Me could be Halloween-y. Just put yourself in Juliette's shoes – having the power to kill someone with your touch? Flip, that would be a nightmare! Not to mention being put in the hands of a guy who is utterly obsessed with you (seriously Warner, why do you have to be such a creep in this book?)
All The Birds, Singing by Evie Wyld
This book is weird. I'd say that out of all the books in this list, this might be the scariest (of course, not scary compared to proper horror or thriller novels). This book is weird. It's got the darkest undertones, reading it, you will feel like everything is constantly dark and cloudy and gloomy. I suggest you all check this book out, if only for the weirdness and detached feeling it will give you!
"Who or what is watching Jake Whyte from the woods?" TELL ME THAT DOESN'T SEND A SLIGHT CHILL DOWN YOUR SPINE. I didn't even read the blurb when I bought this book. (TIP: Always read the blurb. You never know when a book will surprise you by being a horror book in disguise. #paranoialevelsarehigh)
The Knife of Never Letting Go by Patrick Ness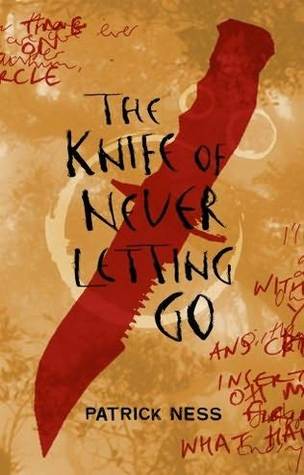 I will never miss an opportunity to promote Patrick Ness's work. This is a great read for all you scaredy cats (of course, why would I recommend you bad books?). It's got a great amount of humor, action, mystery in a dystopian-style setting. Living in a world where there are no women and all men's thoughts are visible and heard by all? Nightmarish, I say. And there's a creepy religious dude in it too. Creepy religious dudes are scary… right?
The Walking Dead: Book One (Graphic Novel)
 
Possibly the scariest of the entire bunch. It's graphic (GET IT? GRAPHIC? GRAPHIC NOVEL? MWAHAHA…. I'm not funny) with blood and zombies. ZOMBIES. The epitome of Halloween! I may be biased due to my obsession for zombie apocalypses. 
---
Yay! Top Ten Tuesday is done and dusted! I hope you all enjoyed that. And for all of you bookworms who get a thrill out of horror and thrillers, I hope you had a great time giggling at us scaredy cats. No pity please! 
Are you a scaredy cat? Or do you enjoy horror and thriller novels?