Hello bookworms and welcome back! It's the 4th of October so it is obvious that I must make my monthly TBR list of books to read over the month! I'm a creature that

loves to follow a set of instructions

, especially when it comes to things such as a list of books to read for the month. 
It definitely saves time that would probably be spent staring at my bookshelf for hours on end if I DIDN'T make a TBR. 
So, without further delay, let me show you the  books I plan to read this month. It's going to be a bit over-ambitious… you have been warned.

(Or should I say, I have been warned?)
---
Shattered Blue by Lauren Bird Horowitz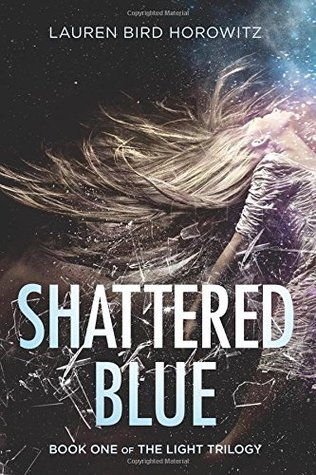 This book sounds extremely interesting and even better? It's a Fae story. Thanks to Sarah J Maas, I'm steadily becoming more and more in love with Fae stories. 
I was given the opportunity to read and review this book by Netgalley, so I will be reading this as the first book for this month! In fact, I will be starting it tonight! 
Click here to go to the Goodreads page!
---
Clockwork Prince by Cassandra Clare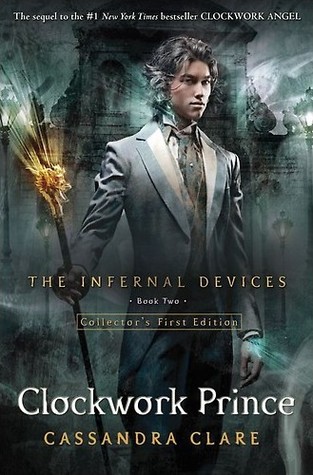 I read the first book, Clockwork Angel, a month or two ago, and of course I adored it. I must read the sequel, and I will not allow myself to put it off any longer! And I'm sure many of you won't let me either!
I need to see more of Will and Jem and Tessa and more of the Shadowhunter world in general! 
Click here to go to the Goodreads page!
---
Clockwork Princess by Cassandra Clare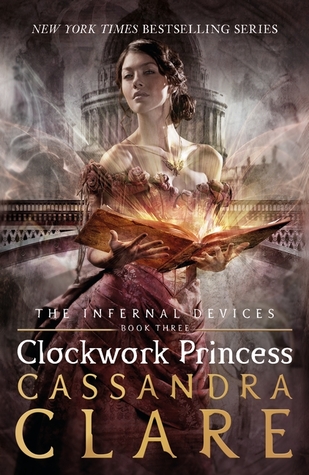 Since I have the entire series in my clutches, I have no excuse not to binge read the series. Binge reading is my favourite thing to do when reading book series. I love the flow that comes from finishing one book in the series to moving straight on to the next. It doesn't do much good for cliffhangers though!
Click here to go to the Goodreads page! 
---
Unravel Me by Tahereh Mafi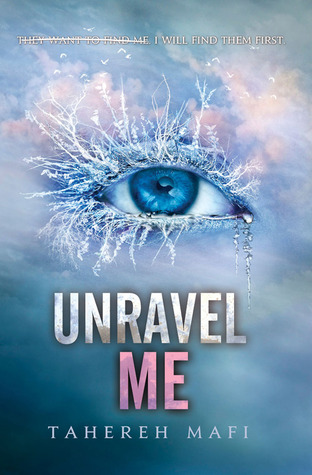 Another sequel I must read this month! After reading Shatter Me, I am dying to know what is going to happen next! I need to know what's happening with Warner and whether Warner and Juliette will see each other! And most of all, I'm most excited for Tahereh Mafi's incredible writing style and to see whether this book is just as fast-faced as the first! 
Click here to go to the Goodreads page! 
---
The Final Empire by Brandon Sanderson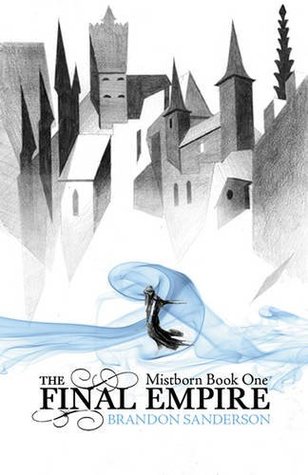 This was such a fail, considering I set up a read along for this book and didn't even read the book last month! Blame Sarah J Maas guys. But I know many of you read this book which I was happy to see! 
I will HOPEFULLY be getting to this one this month! Of course, it's huge and scary but I love me some high fantasy. 
Click here to go to the Goodreads page!
---
The Light That Gets Lost by Natasha Carthew
I was kindly approved for this book from Netgalley! I will plan to read this at the very end of October because it is due to release on the 11th of November! 
It says that this book is "Perfect for fans of Siobhan Dowd, Patrick Ness and Meg Rosoff". Which makes me very intrigued. Obviously you bookworms must know that I am such a huge fan of Patrick Ness. But further saying… I must let you guys read the blurb because holy MOLY it hooked me immediately! 
A small boy hiding in a cupboard witnesses something no child should ever see. He tries not to look but he still hears it. And when he comes out, there's no mistaking. His mum and dad have been killed. And though he's only small, he swears that he'll get revenge one day.

Years later, Trey goes to a strange camp that is meant to save troubled teenagers. It's packed with crazies, god-botherers, devoted felons and broken kids. Trey's been in and out of trouble ever since the day the bad thing happened, but he's not here for saving: this is where he'll find the man who did it. Revenge and healing, salvation and hell are a boiling, dangerous mix, and Trey finds himself drawn to a girl, a dream and the offer of friendship in the dark …
Click here to go to the Goodreads page! 
---
I believe this is a very ambitious TBR, considering the craziness that will be October, thanks to exams… BUT I will persevere. 
What books do you plan on reading in the month of October?!