Can someone please tell me what in the world is going on?! September just came and went in a flash! It felt like only a week ago that I put up my August Wrap Up and my September TBR! And yet, here we are once again with another round of

Monthly Wrap Up posts

! My goodness, before you know it, Christmas will be here! How will I ever be able to keep up?!
---
How Many Books Did I Complete From My TBR?
✓

Cloudwish by Fiona Wood
✓

The Assassin's Blade by Sarah J Maas
✓

Heir of Fire by Sarah J Maas
✓

Queen of Shadows by Sarah J Maas
The Final Empire by Brandon Sanderson
Unravel Me by Tahereh Mafi
Clockwork Prince by Cassandra Clare
I read 4/7 books from my September TBR! While I feel very happy about the four books that I read this month, I was very sad that I was unable to read the last three! But have no fear, we still have another month to get these books read. And I promise myself that in the month of October, these books will HOPEFULLY get read. This all depends on the ARCS I receive and still need to read. 
Of course, I cannot leave this post at that. I have to tell you what I thought about these books, at least in a small, summarising paragraph! Plus… I never pass up the opportunity to fangirl and promote the Throne of Glass series. (My FAVOURITE series, might I add?
Let's go!
---
Cloudwish by Fiona Wood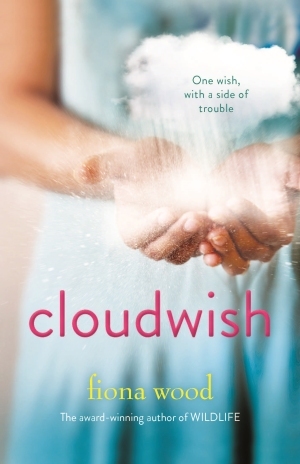 Cloudwish was an eARC, approved to me by Netgalley. I really enjoyed it as the first book of the month that I read! It's at best, a light, fun contemporary that centers around a romance – a very strange, insta-lovey romance! 
However, despite that, it's a great novel to read if you're loking for something light and carefree. It does deal nicely with some deeper, societal issues. It addresses and shows the lives of refugees who migrated to Australia. Surprisingly, it depicts some of the horrors that people part of this social group experienced, and got me to shed a tear! 
I gave this book 3 out of 5 stars!
Click here to see my full review!
---
The Assassin's Blade by Sarah J Maas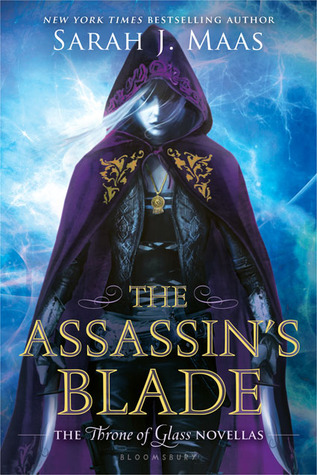 And here begins the fangirling. Now you must know by now, just how much the Throne of Glass series means to me. If you have NOT seen my tweets about Queen of Shadows, don't worry, you're going to get a taste of them very soon… But for now, I digress!
The Assassin's Blade is a series of bound-up novellas containing the story of the life of Celaena before she came to be in the situation she was in, in Throne of Glass. 
Every single novella in this book was amazing. Not only were they fantastic small adventures, they all connect to the main plot. And with two more books left in the series, I'm still in the process of making those connections! 
The highlight of this book? SAM. HOLY GODS. Sam, my baby. Even though I knew his fate, because it's revealed plainly in the Throne of Glass series (which you must read before reading this), I cried like a damn baby nonetheless. Sam was endgame guys. He was… 
Obviously, I gave this book 5 out of 5 stars.
---
Heir of Fire by Sarah J Maas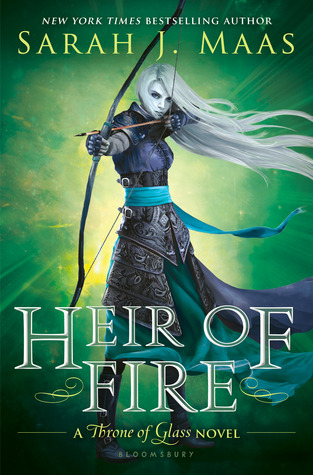 I'd be crazy if I didn't completely love this book the second time around. Of course I loved it! I almost adored it even more than I should. I am positive that I cried twice as much than the first time I read this book. 
My feels for Rowaelin were so totally filled to the brim that I went into Queen of Shadows with an aching heart for more! IF YOU ARE NOT CONVINCED TO READ THE THRONE OF GLASS SERIES YET, THAN JUST YOU WAIT….
I gave this book 5 out of 5 stars. Again, obviously. 
Click here to see my re-review!
---
Queen of Shadows by Sarah J Maas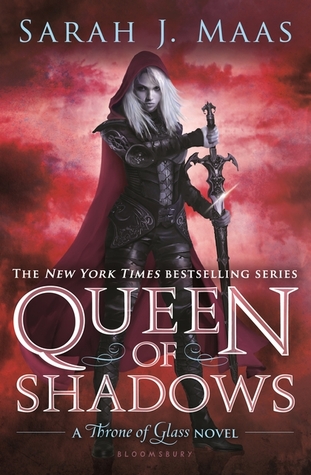 I finished this book a few days ago, and HOW THE HELL WILL I BE ABLE TO REVIEW THIS BOOK?! UGH. IT WAS FABULOUS GUYS. 
I was left in a pile of mushy, sobbing with happiness, feels. A puddle of feels guys. I feel like this book will set me on the most epic book hangover ever. 
Sarah J Maas just knocked this book way out of the water. It was the most incredible thing I have ever read. It no longer just felt like another book, but it was like seeing a movie playing before me in my own head! Holy freaking moly. The ending was the most spectacular thing I have ever read.
If I talk any more about this, I think I might explode. One more thing. ROWAELIN IS THE LOVE OF MY FREAKING LIFE. THANK YOU SARAH J MAAS. Okay, I'm done. 
I gave this book 5 out of 5 stars. And I would give it 1000 out of 5 stars if that was possible. 
Shamefully, I still have not written a review! Hold on guys, okay, hold on. 
---
And there you go! My Sarah J Maas-filled bookish wrap up! I hope you are running to the bookstores to pick up your new copies of Throne of Glass, and if you have already read it, I hope you are dropping everything to re-read the series *wink*. 
What books did you finish this month?
What was your top book of the month?