Top Ten Books on my Syllabus If I Taught … YA 101
Hello bookworms and welcome to Josie's Book Corner! It's Tuesday, and of course that means it's time for the regular weekly meme:

Top Ten Tuesday

. This week's topic is an exciting one:

your top ten books that would be on your syllabus if you were to teach X 101

. 
We are meant to pick a certain subject, for example: YA Fantasy 101, Classic 101, Feminist 101 and the list goes on. I couldn't go very specific, so I decided to go with YA 101! So, lets get started shall we? 
---
Welcome to YA 101 with Josephine from Josie's Book Corner! 
Greetings bookworm! I'm glad you decided to join the YA 101 study class with me. In this class we will explore a range of top-notch (in my opinion) Young Adult books of our modern-day from a range of different genres. But before we get started on the actual studying, here is the syllabus of all the ten books you will need to read for this course… 
1. Jasper Jones by Craig Silvey
As with all courses, there must be a classic involved that has been a constant on English study syllabi since I was studying in school (of course I still am studying, but hey! We learn something new every day!). Jasper Jones is a perfect classic historical fiction, contemporary novel that encompasses a coming-of-age story that explores a range of themes including hypocrisy, racism and the nature of people and society during 1960s Australia. It is crucial to learn of the history of our world and the issues that they had to contend with at the time, because they help give us perspective to the world we live in today. 
2. The Hobbit by J.R.R Tolkien
The high-fantasy works of Tolkien cannot go unnoticed and will forever stand as a classic reading for the study of high fantasy. Granted, it may take a little bit of dedication getting into it, but once you do, you'll be immersed in a take of epic adventures, humorous shenanigans, a cast of fantastic characters and a story you won't forget as you follow in the steps of a young hobbit named Bilbo Baggins.
3. The Knife of Never Letting Go by Patrick Ness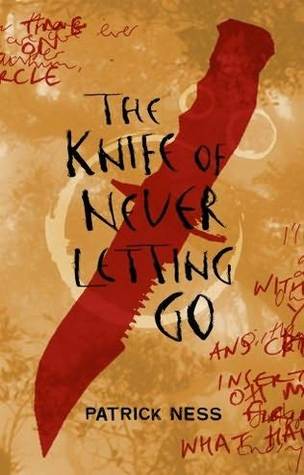 A uniquely written, immersive YA sci-fi novel following a 12-year-old boy named Todd Hewitt. Set on an alternative planet after Earth didn't turn out so great, we dive into a world where men's thoughts can be heard by everyone and where women don't exist. This novel will explore the themes of innocence and coming-of-age, the nature of men and how authority twists the truth. With the addition of one of the best writing styles of all the authors out there, this book will leave you stunned and glad that you were forced to study it. 😉
4. Fangirl by Rainbow Rowell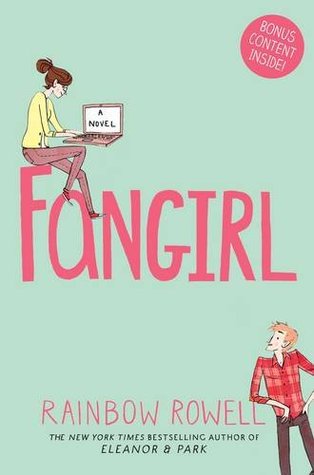 A perfect YA contemporary novel exploring a range of modern teen issues such as dealing with anxiety and depression and the importance of family and friends. Set in a university setting, you'll explore the struggles of stepping into a new atmosphere where you will be forced to meet people and make friends (despite how much you don't want to). We'll explore some of the contemporary features that are part of our world today, such as fan-fiction and the idea of internet friends and blogging. Written in a light-hearted and humorous prose, this book will not only evoke meaningful ideas within you, but also will make you smile. 
5. A Monster Calls by Patrick Ness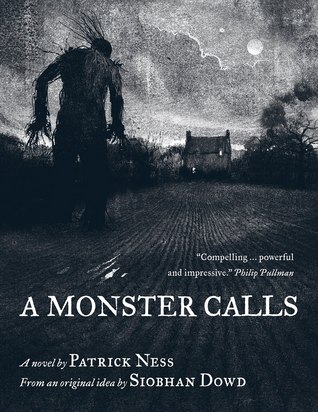 Here we dive into another fantastic work written by Patrick Ness. A Monster Calls is a contemporary novel, following a young boy whose mother is sick and dying. With Ness's emotionally charged, meaningful writing style, you'll explore the experiences and feelings that a young boy would have when dealing with a tragedy such as this. You'll find meanings in almost every sentence that are powerful and leave a tangible presence around you. Reading this, you'll study the themes of loss, love the pain that the young go through in these events. It's powerful, emotional and be prepared to cry your eyeballs out at the end. Seriously, you will. I promise to provide tissues. 
6. Throne of Glass by Sarah J Maas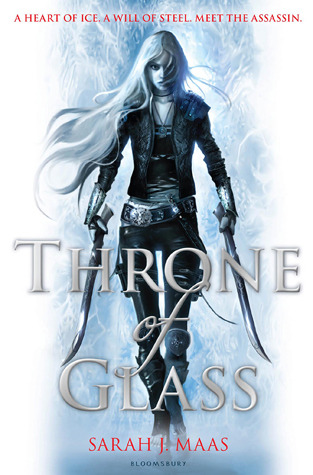 My class isn't all about heavily studying books and the meanings behind them. We'll take a breather by reading a fantastic YA fantasy novel by the one and only QUEEN (totally biased here), Sarah J Maas. Complete with a badass (excuse my French) female protagonist who is an assassin, a charming Prince, a brooding dedicated Captain of the Guard, a competition to become the King's assassin and a world in which magic (which is a rather evil magic) is making it's resurgence, you'll be pulled right into this killer of a novel. Prepare to swoon over brilliant male characters. You won't be able to resist. 
7. Angelfall by Susan Ee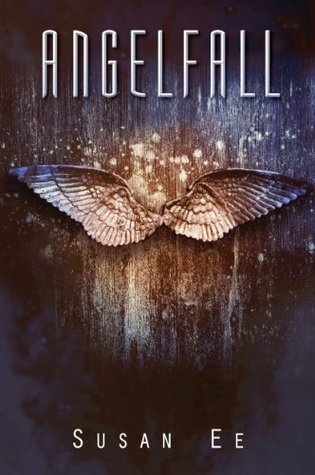 The reality is, that you never know when our world will crumble into nothing when angels come and wreck our world. It could happen. In Susan Ee's post-apocalyptic YA novel, we'll explore the possibilities of what  could happen to our world if the angels ever come down and start a war. (But seriously, why couldn't they keep their shenanigans up in heaven? Poor humans… that's us.) This gripping, dark, gritty novel will not only explore the possible future of our world, but also the lengths that we will go to for family, and for love. This book is by no means boring and will have you hooked from start to finish, and will knock the breath right out of you. 
---
I hope you all enjoyed the style I did this in. I tried to make it a little more fun! I couldn't come up with 10, but hey, I'm only 3 books short!
What books would you put on your syllabus?