The TBR Book Tag!
Hello bookworms and welcome back to Josie's Book Corner! I was tagged by the lovely

Ashley

@ Dear World and

Joey

@ Thoughts and Afterthoughts to do the

TBR Book Tag

. As a book blogger, my TBR is a big, and ever-growing part of my life. I'm constantly adding new books to my TBR every single day. 
I've got quite a few questions to answer, so shall we get started?
---
How do you keep track of your TBR pile?

Goodreads. Thank the Lord for it, for without it, I'd be missing out on a ton of books. Since I tend to have my phone on hand at almost all times (see the generation we live in?), if I find a book that I would like to add to my TBR, I simply open the Goodreads app and add it to my list! However, if my phone is not on hand, I write in my notebook or on pieces of paper (this also happens when I'm lazy).
Is your TBR mostly print or eBook?
Ummmmm. Well, most of the books on my TBR are on Goodreads. But if this question is referring to books on my TBR that I OWN, well, that's a different story. I think I have an equal amount of physical and e-books that I need to read at the moment. 
How do you determine which book from your TBR to read next?
I go with whatever I feel like reading. Usually it ends up being the book I am dying to read, or a book I need to read for review from Netgalley or other. 
A book that's been on your TBR list the longest?
To Kill A Mockingbird by Harper Lee! It's been on my TBR since 2008. How embarrassing, especially coupled with the fact that I own the book now and have for a few months and STILL have not picked it up. Woops.
A book you recently added to your TBR?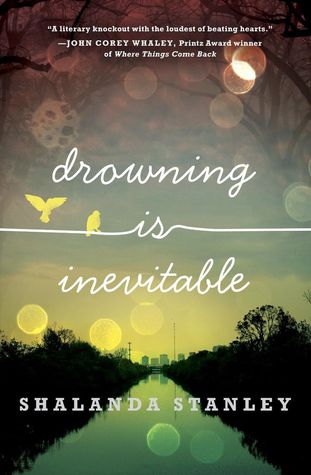 Drowning Is Inevitable by Shalanda Stanley. I just added this book today in fact! Not only does it have a gorgeous cover, it sounds like a really unique contemporary novel. It's a road trip-type novel in which, after an incident between the main character's best friend and father, four friends become on the run from the police. Sounds pretty great, right?! And the average rating is 4 stars!
A book on your TBR strictly because of it's beautiful cover?
Okay, so to be honest, almost all the books on my TBR are simply there because of their covers. I'm huge for judging books by their cover – I'm sorry but its true, so publishers, if you are reading this, take this into consideration! The Ghosts Of Heaven by Marcus Sedgwick is definitely one of them. I have no idea what it is about, but I added it because of the cover. 
A book on your TBR that you never plan on reading?
The Great Gatsby by F. Scott Fitzgerald. Honestly, I don't think I will ever get around to it. I own it, but to be blunt, I won't read it. Unless I'm totally bored with no other options of books to read.
An unpublished book on your TBR that you're excited for?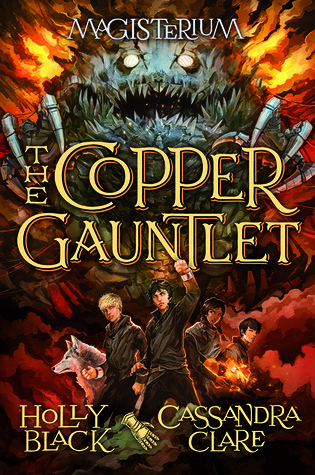 Okay, now I could say Queen of Shadows by Sarah J Maas and begin my intense fangirling for this series, but I wont. Instead I'll present to you another unpublished book which I am equally anticipating. That book is The Copper Gauntlet by Holly Black and Cassandra Clare. Geez, look at that epic cover! This is the second book in the Magisterium series.
A book on your TBR that everyone has read but you?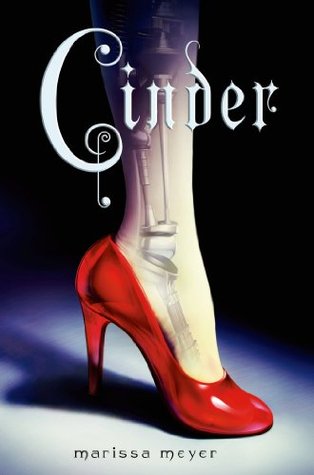 Cinder by Marissa Meyer. EVERYONE has read this except for me *sob sob*. I need to read it desperately, so hopefully, I will read it soon. Have any of you bookworms NOT read Cinder or the Lunar Chronicles series? I need to know I'm not alone!
A book on your TBR that everyone recommends to you?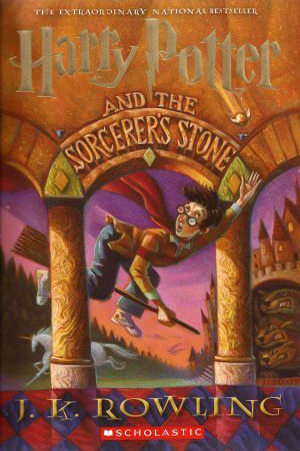 Harry Potter. I have not read this, and every time I mention it, you all jump on me and tell me to read it. And I promise I will! An honorable mention would be the Percy Jackson series.
A book on your TBR that you're dying to read?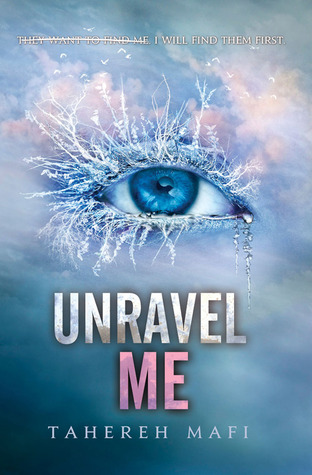 TOO MANY TO CHOOSE FROM. I simply cannot pick one book that I'm dying to read, because there are many……. Okay maybe I can. I am aching to read Unravel Me and Clockwork Prince, two second books in a series. After reading the first books in each of these series, I've been dying to continue. 
How many books are on your Goodreads TBR shelf?
430. Enough to last me a lifetime.