August TBR List!
Hello bookworms and welcome back to Josie's Book Corner! It is officially the beginning of another month! Can you believe that we are more than halfway through 2015?! The pace at which this year is flying by is honestly scary! But without further delay, I have my

to-be-read list for August

to present to you today, which, quite frankly, I am very, VERY excited about. . . 
(P.S. Click book titles to go to their respective Goodreads pages)
---
I am currently reading this and have been for almost a week, because I'm in a slight reading slump due to school work!
This book is honestly amazing and Patrick Ness deserves all the awards he has received for this series! It's about a young 12-year-old boy named Todd. He lives in Prentisstown, a town plagued by a disease called the Noise – which causes men's thoughts to be heard by everyone and kills all the women. Todd thinks this is his life and everything he knows is normal, until one day, he stumbles upon something totally new that sends him fleeing from his town, discovering things he'd never known before. 
This novel is set in a futuristic setting, on an entirely different planet! I didn't even realise it until I was almost 200 pages in. I'm hoping to finish this in a few days.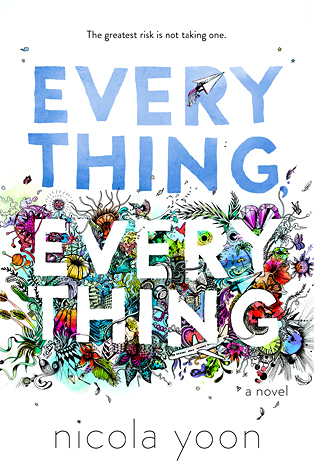 First off, let me point out the beauty of this cover. Just look at it! Magnificent. I was given this book as an arc from Netgalley which I was very very happy about. Finally I will be getting around to it this month before the book is released later this month.
Everything, Everything is about a girl who is supposedly allergic to absolutely everything and as a result, is forced to stay inside her well sanitised home for her whole life. And then one day she see's a handsome boy outside her window – Olly. And then things move on from there. . .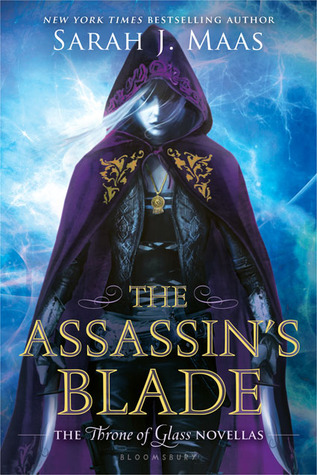 By now, I am pretty sure that all of you bookworms know the Throne of Glass series by Sarah J Maas is probably my ultimate favourite series for this year. If not. . . THE THRONE OF GLASS SERIES IS AMAZING.
And since September is fast-approaching (which means the release of Queen of Shadows, EEEP!), I thought, what better way to prepare myself than to read the 5 novellas that come before the Throne of Glass story?!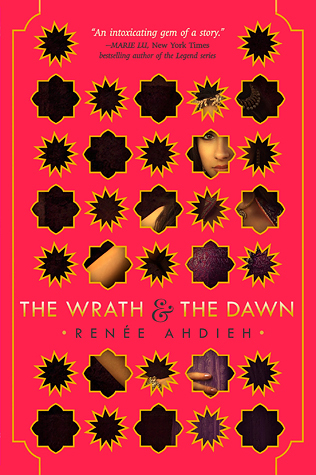 I am so excited to be reading this book. It's been getting so much hype and I really want to jump right in and experience the hype of this book. Hopefully it lives up to it!
This is a love story inspired by the fairytale/story A Thousand and One Nights set in a land ruled by a supposed killer king who, every time he takes a new wife, they are executed the next morning. Our main character is bent on revenge, for the death of her best friends and agrees to become the Khalid's (the ruler) next wife, to kill him. 
It sounds extremely intriguing, despite myself not knowing what A Thousand and One Nights is. There is a read along happening during this month for this book so I urge you to click here to see my announcement post for that read along!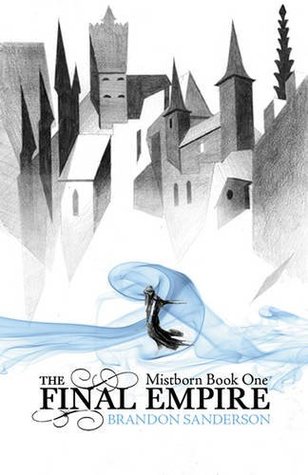 I've been meaning to read this series for so long. It's high fantasy, MY FAVOURITE, and just look at this masterpiece of a cover! I will be buddy reading this along with a fellow blogger, by the name of Aimal!
In a world where ash falls from the sky, and mist dominates the night, an evil cloaks the land and stifles all life. The future of the empire rests on the shoulders of a troublemaker and his young apprentice. Together, can they fill the world with colour once more?
In Brandon Sanderson's intriguing tale of love, loss, despair and hope, a new kind of magic enters the stage – Allomancy, a magic of the metals.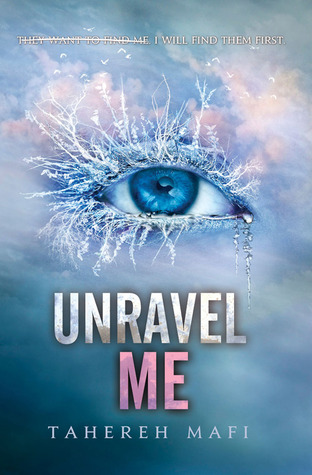 After flying through Shatter Me, I cannot wait to pick up Unravel Me. And since reading the first novella, Destroy Me, I am so damn excited for this second book in the series! I want to see Juliette's development into the strong, independent girl she is. I want to see Warner in all his wonderful (more like, crazy possessiveness) self. I do really like him though. 
I will not summarise this book for you, since it is the second book in a series! 
---
That is all for my TBR list for August! I hope you enjoyed reading what I plan on picking up this month. But tell me. . . 
What do you plan on reading in the month of August?