Teaser Tuesday
Hello bookworms and welcome back! Today is Tuesday, and instead of a Top Ten Tuesday post, I thought I'd share with you a Teaser Tuesday. This is a weekly meme hosted by the lovely blog Should Be Reading. Here are the rules:

1. Grab your current read
2. Open to a random page
3. Share two 'teaser' sentences from somewhere on that page


4. BE CAREFUL NOT TO SHARE ANY SPOILERS FOR THE BOOK.




5. Share the author and the title so that other TT participants can add the book to their TBR lists!
---
My Teaser: Shatter Me by Tahereh Mafi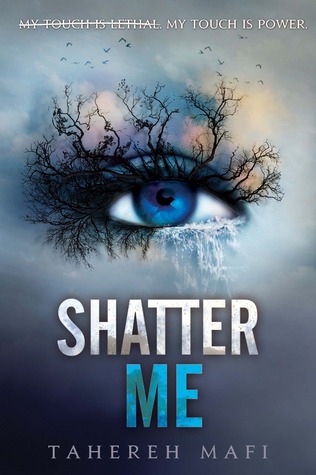 I duck my head and trip away from the mirror only to have him catch me in his arms. "I'd forgotten my own face," I whisper.

"Just don't forget who you are," he says.
I try to understand the confidence he has in who he thinks I am and realize his reassurance is the only thing stopping me from diving into a pool of my own insanity.
---
Aaaand, there we have it for my teasers! I hope you all enjoyed these little sneak peaks into Shatter Me! I'm almost done with it and I only started reading it today!
Have you read this book? Tell me in the comments!
If you haven't read this book, tell me… What did you think about these teasers? Do they spark your interest?
~ josiethebookworm xoxo