This Week In Books | July 12th
Hello bookworms and welcome! It's the end of another week, the

second week of July

in fact, and I thought I would share what I have been reading over the week. So, what are basics of this weekly meme? Simply answer the following questions. . . 

What am I currently reading?
What did I recently finish reading?
What am I planning to pick up next?

So without further delay, here's what my week in books looked like!
---
What Am I Currently Reading?
I started reading Clockwork Angel yesterday at work and got through almost 50 per cent of it in the 6.5 hours I was at work (In conjunction with reading, of course I have to do actual work which is the reason why I only got through 50%). I'm really enjoying this book so far! I didn't know how much I missed and loved Cassandra Clare's writing until I started reading this. I love Tessa and I love Will and Jem! Both boys are equally charming me so I can't really decide which one a sway most heavily towards yet. Just know that I am absolutely LOVING it. I'm loving the setting in London and the time period that it is in and how Cassandra Clare really mixes in the ideas and culture of London in the 1800s.
What Did I Recently Finish Reading?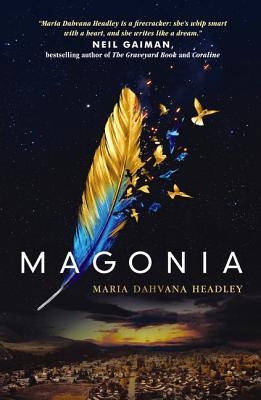 I finished reading Magonia a couple of days ago and so many of you have probably already read my review. I gave it a 3 out of 5 stars. It was disappointing to my expectations and failed to deliver in terms of characters and plot, however, I loved the writing style which was beautiful and I loved the freshness of the fantasy world that Headley created. 
What Do I Plan On Reading Next?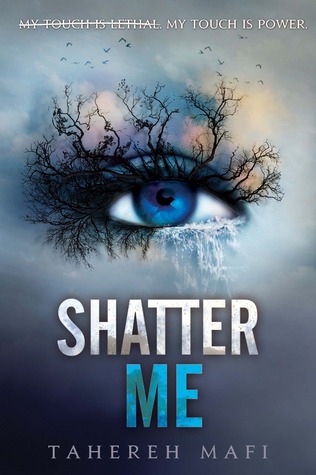 I'm unsure of what I want to read next but I think it has to be between these two. I will most likely end up choosing Eleanor & Park due to it being borrowed from the library and it will need to be returned in a few weeks. But I really, really, really want to read Shatter Me! 
---
That is all for my week in books! The month of July is getting off to a great start, I think. I'm excited to read a ton of books this month.
What books are you currently reading?
What book did you recently finish?
What do you plan on reading next?
~ josiethebookworm xoxo