Hello bookworms! It's Tuesday and usually that means it would be Top Ten Tuesday. However, I was not very interested in the topic this week but still wanted to give you guys some content! So I decided to do a Teaser Tuesday. If you don't know what that is, let me break it down for you…
Grab the book you are currently reading

Open to a random page

Share two 'teaser' sentences from somewhere on that page

Share the title and author so others can add the book to their TBR if they wish

AND DO NOT INCLUDE MAJOR SPOILERS! Spoiling a book isn't fun!
---
The Novice (Summoner #1) by Taran Matharu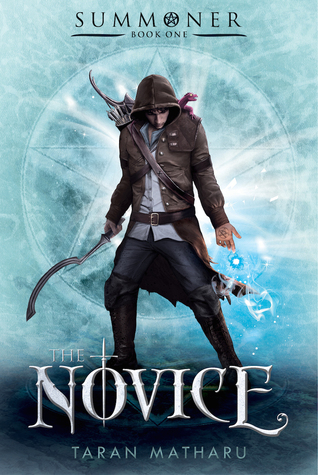 The room seemed as deep and long as the atrium was tall. Row upon row of bookshelves ranged along the walls, full of tomes even thicker than the book that lay at the bottom of Fletcher's satchel upstairs.
"There's something you're forgetting," Fletcher croaked. "The orc shamans have twice the number of these abominations, as you call them. Do you think good solid fighting will beat them too?"
---
That's it for this week's Tuesday post! Hope you enjoyed the little teasers I gave you for the book I'm currently reading. It's honestly a very awesome book so far, for the author's first novel! It's going to be released very soon in May, so I suggest all of you put it on your TBR lists if you found it interesting! Please tell me in the comments if this book interests you and also give me one sentence from the book you are currently reading!
~ josiethebookworm xoxo